About Smartkidz Play School – Gajuwaka:
Smartkidz Play School – Contemporary lifestyles have made it necessary for both parents to work and have a better life. Parents strive to provide the children with the best learning opportunities, a solid foundation for knowledge, skills and lasting values. Parents are therefore an integral part of achieving our goals and their overwhelming faith in what we are doing has always been a great inspiration to help us climb the ladder of success.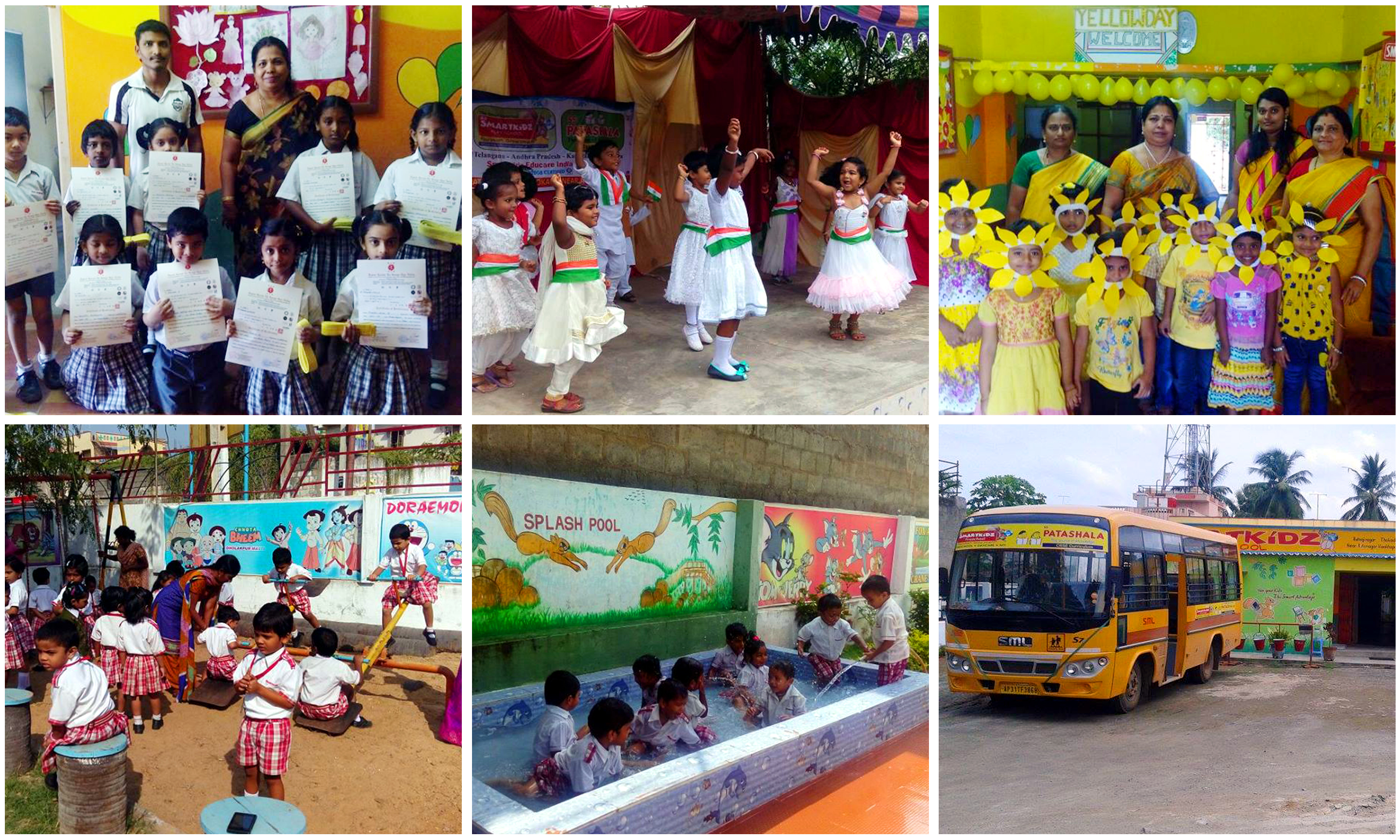 Vision:
Our vision is to provide a learning environment that encourages children to bring out the best in them to create a liking towards learning, enhance creativity and illuminate their intellect in many different ways.
Philosophy:
Each child is unique and they develop at a different pace.
Children should learn in a safe, child-centered environment through self-exploration and a variety of open-end activities.
The learning environment and educational process should recognize the different learning styles, abilities and interests.
Education should address the holistic needs of the child which in turn leads to the scientific development.
The kindergarten program should focus on the physical, social, emotional, aesthetic and intellectual development of the child.
The early establishment of the positive self-concept and a positive attitude towards the school provides a foundation for formal education.
Mere book learning will not help. We want to give the education by which character is formed, the strength of mind is increased, the intellect is expanded and one can stand on one's own feet.
Education is the shared responsibility of the Administration, Faculty, Grand Parents, Parents and the Students.
Goal:
To provide developmentally appropriate program, which gives each child the time they need to grow, emotionally, physically and intellectually.
To enrich the learning experiences by extending the child's idea, responding to their questions and engaging them in conversation to improve their thinking ability.
To provide a child-centered environment that encourages competence and self-esteem.
To establish initial interest and lay the foundation for the development of skills in reading, writing and math.
To foster curiosity and enthusiasm towards learning.
To develop independent work habits and problem-solving techniques.
To help parents overcome their queries regarding child rearing through Positive Parenting Workshops.
To help children develop and bring a better classroom atmosphere, we conduct in-house Teachers Training Program by engaging them, how to be in conversation with the child.
To create an environment where children, teachers and parents work together in a cooperative spirit and composed frame of mind to consistently encourage each child's maximum development.
Our Activities:
Good Student – Teacher Ratio
Colourful Classrooms
Mind Room with LCD Projector
Activity Room
Doll Room
Ball Room
Dining Room
Modern Teaching Aids
Indoor/Outdoor Games Splash Pool
Sand Pit
Picnics & Field Trips
Transport Facility
Smartkidz Play School Gajuwaka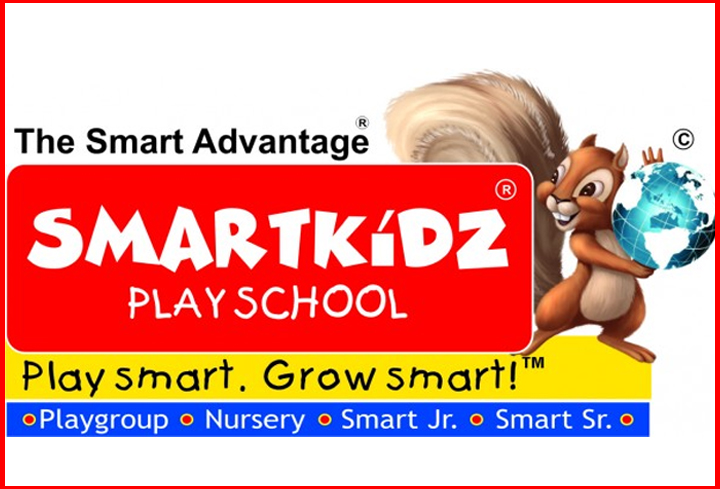 Address: D.No.5-28-18, Ratnaji Nagar, Thokada, Near AutoNagar, Gajuwaka, Visakhapatnam, 530026.
Phone : : 8374503255, 9885109361, 0891-2765840.
Branch-2: LIG 1, Flat No.1, D Block, Visweswarayanagar, BHPV(PO), Visakhapatnam, 530026.
Phone : : 8374503255, 9885109361, 0891-2765840.
Website: – www.smartkidzindia.com
Category: Play Schools in Vizag
Opening Hours:
| | |
| --- | --- |
| Sunday | 08:30AM–02:00PM |
| Monday | 08:30AM–02:00PM |
| Tuesday | 08:30AM–02:00PM |
| Wednesday | 08:30AM–02:00PM |
| Thursday | 08:30AM–02:00PM |
| Friday | 08:30AM–02:00PM |
| Saturday | 08:30AM–02:00PM |
Play Schools in Visakhapatnam Reviewed by
Arun, Call Now – 9494733339 Rating:
4.9
Monday through Sunday, all day