About Happy Feet Preschool:
Happy Feet Preschool – Between 2 and 6 years of age, children are curious, eager to learn and assimilate information rapidly and express interest and wonder in each new discovery these qualities make them prime candidates for education, although most are not ready for structured primary or elementary education. A preschool ensures that these development critical years are utilized for the benefit.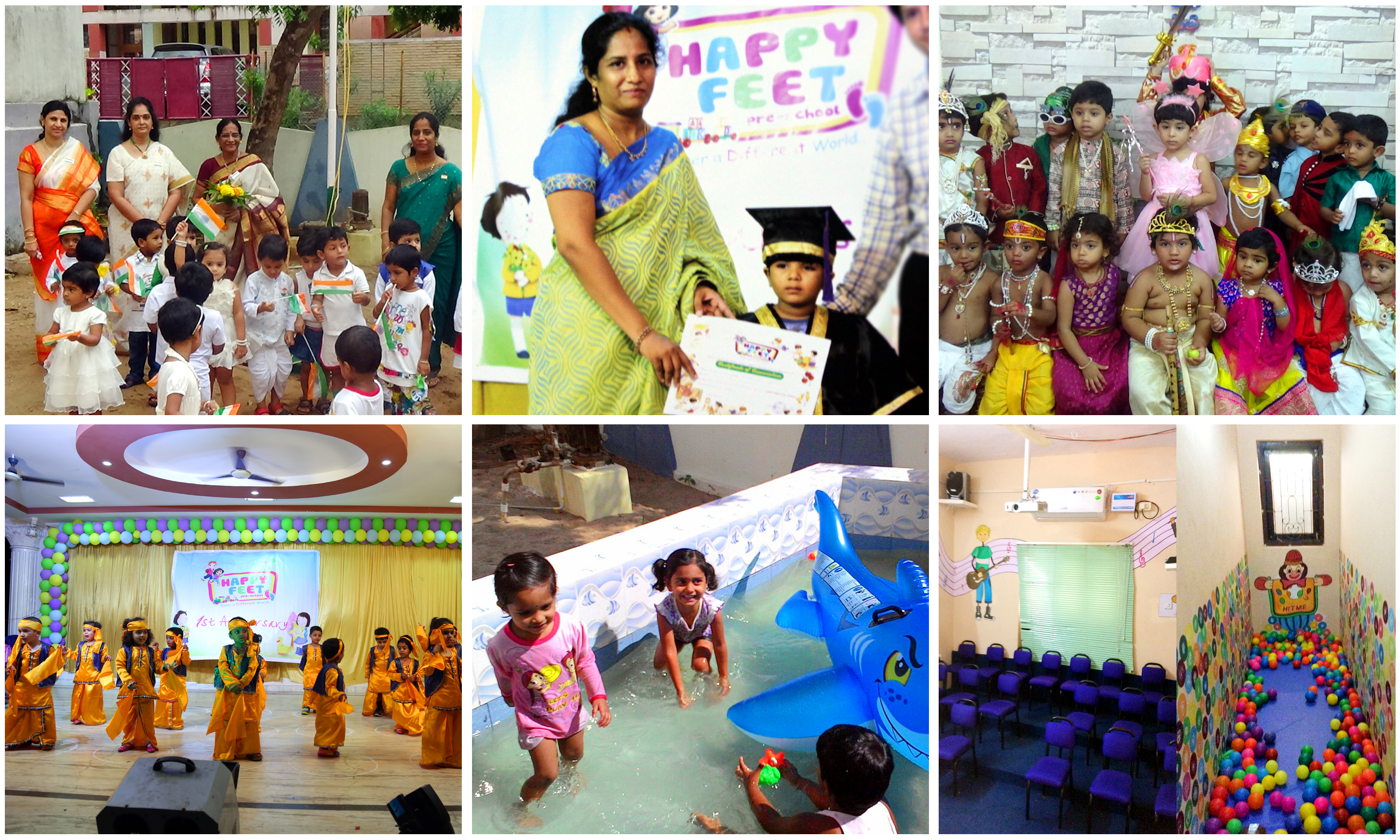 These areas of development covered by pre-school education are:
Personal social and emotional development.
communication.
Knowledge and understanding of the world.
Physical development.
creative and aesthetic development.
mathematical awareness.
A program offered:
Play Group: 18months to 2.5 years.
Nursery: 2.5 years to 3.5 years.
PP-1(LKG) 3.5 to 4.5 years.
PP-2(LKG) 4.5 to 5.5 years.
Salient Features:
Activity based training.
Experienced & Montessori trained Teachers.
Music & Dance Room.
Art & Craft Workshop.
Colorful Classrooms development.
Well planned Curriculum
Stand pit, Swimming Pool, Ball Room.
AC Room with DLP Projector.
Mini Gym.
Affordable fee structure.
Services:
Transport Facility.
Daycare.
A/C Campus.
Covered by CC cameras.
We also proudly announce that the kids who step into us join our pre-school, we encourage and make them enjoy in a happy and joyful journey with our specialized activity mode of teaching methods.
On the other hand, we the management makes the schools sustain upfront in day to day activities. Ones your child step into our HAPPY FEET pre-school, we start encourage skill development, we make the child begin to show an interest and hold that interest whole the day.
Our HAPPY FEET pre-school provides best of its facility and infrastructure and professionally trained care providers and best attendants. We also assure first and for most premium security, care, safety and hygiene standards with age appropriate programs makes us quite challenging and unique in pre-school sector.
Our well trained teaching staff give your child a series of direction in simple rhythmic sequences and gradually increases the length of sequences in joyful of teaching happy moods.
The more effective way of HAPPY FEET pre-school teaching techniques retain best in its class of unique play pre-school sector by adopting your child and we will train them in the way of activities like speech sounds, sensory activities to develop good thumb movements in writing skills, stable wrist position, fine motor skills, hand-eye coordination, tactile perception.
And also we the management of HAPPY FEET pre-school provides your child other added benefits derive from the physical exercise that practicing grass motor skills like body balance the ability and Spatial Orientation.
Finally, we focus on child's working memory scores do on tasks requiring to learn retain information in memory while utilizing the learned information to complete a task. And these tasks measures their skills in attention, concentration and mental reasoning, the skill is closely related to learning and achievement and the ability to work effectively with ideas as they are presented.
Happy Feet Preschool Muralinagar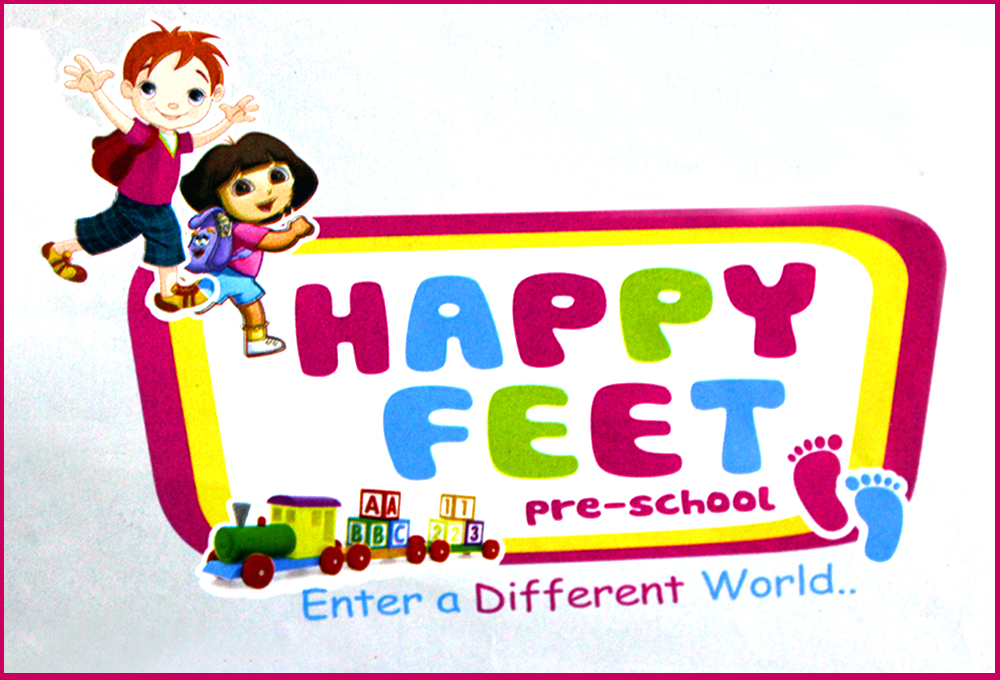 Address:
Main Branch: 48 Busstop Road, Near Varma Complex, Muralinagar, Visakhapatnam, 530007.
Phone : 9177 64649, 82973 63242
Category : Play Schools in Vizag
Opening Hours :
| | |
| --- | --- |
| Daycare | 09:00AM–05:00PM |
| Monday | 10:00AM–04:00PM |
| Tuesday | 10:00AM–04:00PM |
| Wednesday | 10:00AM–04:00PM |
| Thursday | 10:00AM–04:00PM |
| Friday | 10:00AM–04:00PM |
| Saturday | 10:00AM–12:00PM |