Angels play school NAD
Angels Play School:
Angels Play School – "Childhood is the most valuable part of an individual's life: In childhood a hidden, but certain plan of nature unfolds as the child creates an adult personality The child is an excellent adult designer From 0 to six years in childhood .. enter the changes very quickly physical, biological and psychological, child turned and adapts very quickly in these years: children have unconscious forces that lead them to a structured environment, freedom, Self-discipline.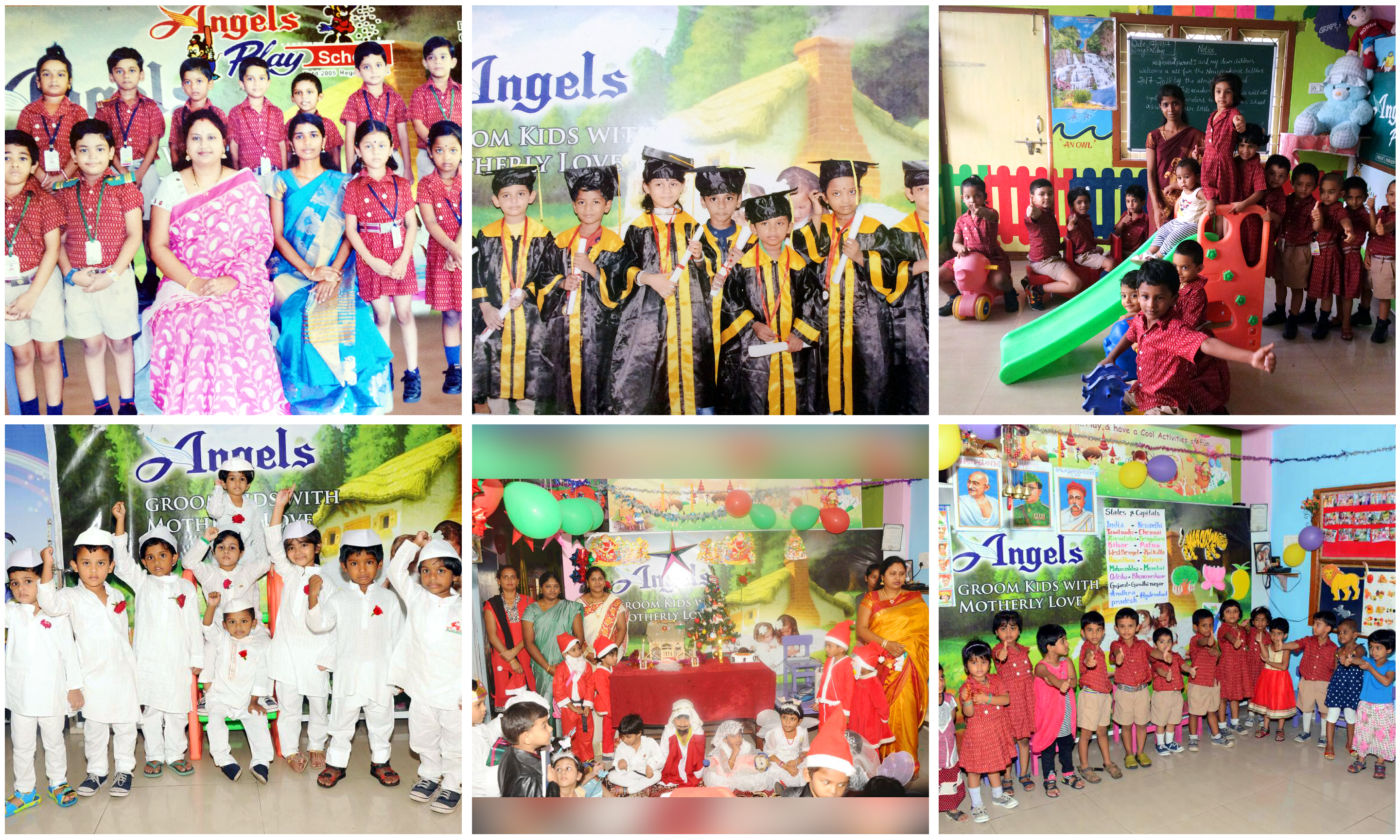 This is important for children because it helps them to become self-reliant and confident to develop thought, decision-making and responsibility. It makes them independent of modifying instructions and adaptable and acceptable at a tender age. This guidance and direction to help them in the future to settle in a part of the globe under no circumstances. "
Our Activities:
A house away from home. A daycare for your child after school is Little Angels where we have a safe, friendly, warm, clean and hygienic environment. Adequate facilities for the child to be comfortable. We also offer home help, activities and other extra-curricular activities for your child to be busy and spend time effectively. All under one roof with excellent supervision.
Our Features:
Emphasis on English Speaking.
Emphasis on overall Development of the Child.
A wide Variety of Indoor and Outdoor Games including "Yoga".
Creative Teaching Facilities.
Music and Dance.
Theme Birthday Parties.
Picnics and Field Trips.
Smart Classes.
A Spacious, Safe & Modern Creche.
Angels Play School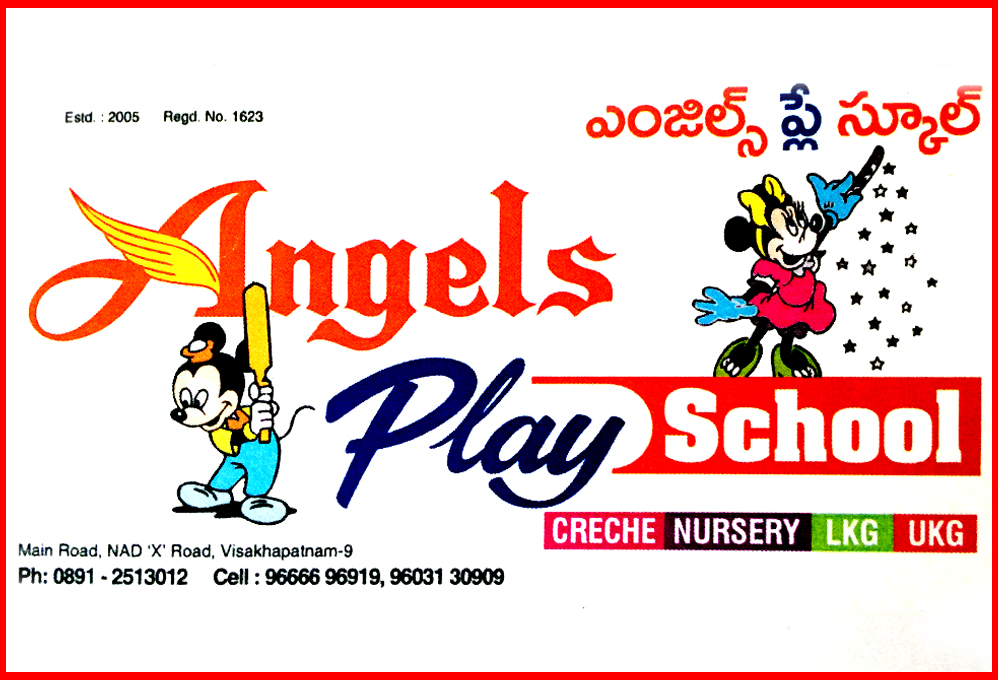 Address : NAD Kotha Road, Visakhapatnam, Andhra Pradesh 500009
Phone Number :+(91)-9666696919, 0891-2513012
Category : Play Schools in Vizag
Opening Hours :
| | |
| --- | --- |
| Monday | 09:00AM–03:30PM |
| Tuesday | 09:00AM–03:30PM |
| Wednesday | 09:00AM–03:30PM |
| Thursday | 09:00AM–03:30PM |
| Friday | 09:00AM–03:30PM |
| Saturday | 09:00AM–03:30PM |
| Daycare | 08:30AM–06:00PM |